30 August 2023

Qualmark's Sustainable Tourism Business (STB) Criteria has become the first in New Zealand to gain GSTC-Recognised Status from the Global Sustainable Tourism Council (GSTC), meaning members can be confident that achieving Qualmark certification meets global standards of sustainability.

In May, Qualmark refreshed its criteria for members in alignment with the GSTC Criteria.

"Qualmark helps New Zealand businesses succeed by providing advice and recognition that they are providing a quality and sustainable offering. Gaining recognised status from the Global Sustainable Tourism Council for Qualmark's criteria demonstrates the high quality of Qualmark's accreditation and gives confidence to our members" says Steven Dixon, Qualmark General Manager.

What is the GSTC?

Founded in 2007, the GSTC is a United Nations-initiated programme which sets the global baseline standards for sustainable travel and tourism. Qualmark has been a member of the GSTC since 2021.

What is the GSTC Recognition about?

The GSTC have recognised the Qualmark Sustainable Tourism Business Criteria as being in line with the GSTC Industry Criteria. This means the Qualmark Standard helps tourism businesses become more sustainable from a people, environmental and operational perspective at a globally recognised level.

"Qualmark demonstrates its dedication to a broad and global strategy by aligning with the principles of the Four Pillars of the GSTC Criteria, proving its commitment to a more sustainable future for New Zealand" says Randy Durband, CEO of the Global Sustainable Tourism Council.

What does this recognition mean for Qualmark members?
It guarantees that all Qualmark businesses are following a standard that aligns with universal criteria for sustainable management, social and economic benefits to the local community, cultural heritage preservation and the reduction of pollution.

Qualmark Accommodation providers may be eligible to participate in GSTC's Market Access program where prominent online travel agencies (OTA's) and various international travel providers highlights sustainable accommodations

This GSTC Recognition of Qualmark's Sustainable Tourism Business (STB) Criteria does not impact the current Qualmark assessment process.
See below what some of our members have to say about this achievement: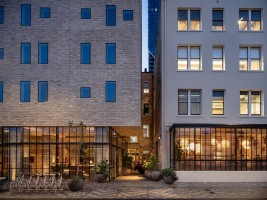 "As leaders in the sustainability space, it's truly inspiring to observe Qualmark's continued focus and emphasis on the significance of sustainability. The trajectory of our nation's future hinges on every business earnestly embracing this responsibility with tourism having a significant opportunity to lead this shift. The GSTC's validation will ensure alignment to global standards, in a industry that has numerous sustainability accreditation programs; empowering our industry to lead the charge for a better tomorrow." - Clinton Farley, General Manager at Britomart Hotel.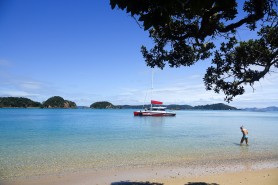 "We are excited to congratulate Qualmark's Sustainable Tourism Business (STB) Criteria on their Global Sustainable Tourism Council GSTC-Recognised Status. This demonstrates their commitment to global sustainability standards, a cause we are equally passionate about. As a New Zealand tour operator, our Gold Qualmark award now represents alignment with global sustainability standards. We are proud to have Qualmark as our partner in our journey a more sustainable future for New Zealand." - Vanessa McKay, Managing Director at Carino Wildlife Cruises.

Currently, 15 destination standards in the world have achieved GSTC-Recognised status.